welcome to our ticket shop
here you can choose your seats and buy your tickets online. after completing your purchase, you may download your tickets and receive them by email.
please be on time, late entry is not possible. we recommend wearing a mask.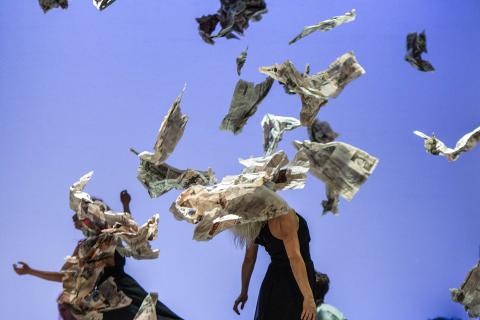 »›anderland‹ is another small marvel in which toula limnaios succeeds in combining an almost too sober view of what is, a sceptical existentialism with all its tragedy and seriousness, with dream images full of poetry.« (rbb kulturradio, frank schmid)
»anderland« is the brighter side of a diptych about airiness in gravity and the unbearable lightness of being. a choreographic essay on the pursuit of happiness and the veil of melancholy. it challenges the sensation and perception of time, the desire for rootedness and yet again the volatility of life in front of them.