welcome to our ticket shop
here you can choose your seats and buy your tickets online. after completing your purchase, you may download your tickets and receive them by email.
please be on time, late entry is not possible. masks are required even during events.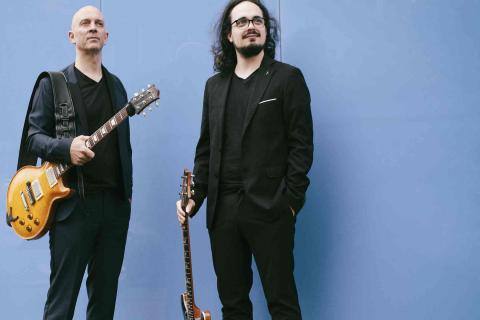 foyer concert
»so nah ~ so fern«
compositions for two electric guitars and live electronics
the guitarduo santorsa~pereyra was founded in munich in 2020. their focus is on working with young composers. in their current project the guitar duo santorsa~pereyra explores the immense sonic diversity of the electric guitar in combination with the means of live electronics - two musicians in collaboration with four composers who worked separately on one idea with different approaches - interplay of closeness and distance. the composers are katherine young, mauro hertig, mark barden and achim christian bornhöft.